North Montenegro Tour
For more details about north montenegro tour click here Show availability and book north montenegro tour
In opinion of so many tourists this region is the most attractive part of Montenegro when it comes about nature. Outrageous landscapes, beautiful lakes, spectacular view points,interesting history of this part of Montenegro will not leave you indifferent. Moreover...Just the drive itself is breathtaking.
We start from Kotor at 7:30am. After 20 minutes drive is our first stop. The little town called Perast,pearl of Boka bay is settled at the foot of St. Elijah Hill preceded by two jewel-like islands; one natural (St George) and one man-made(Our Lady of the Rock). Here we make 10-15 mintes photo stop.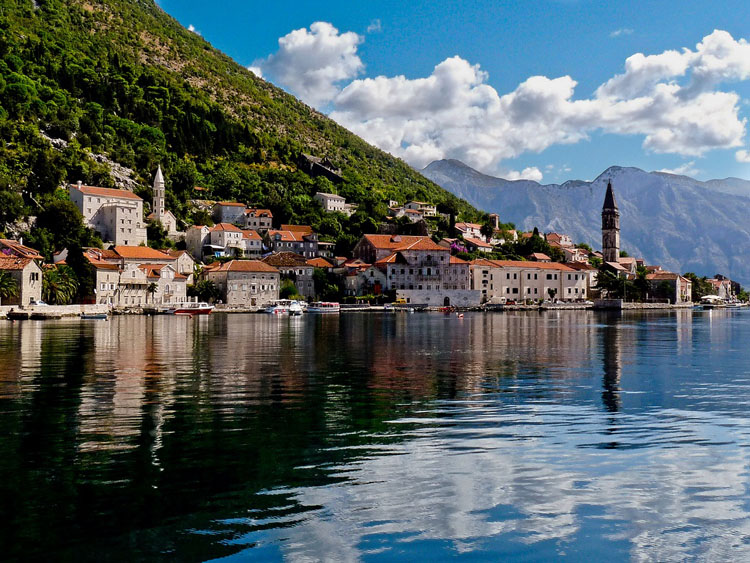 Perast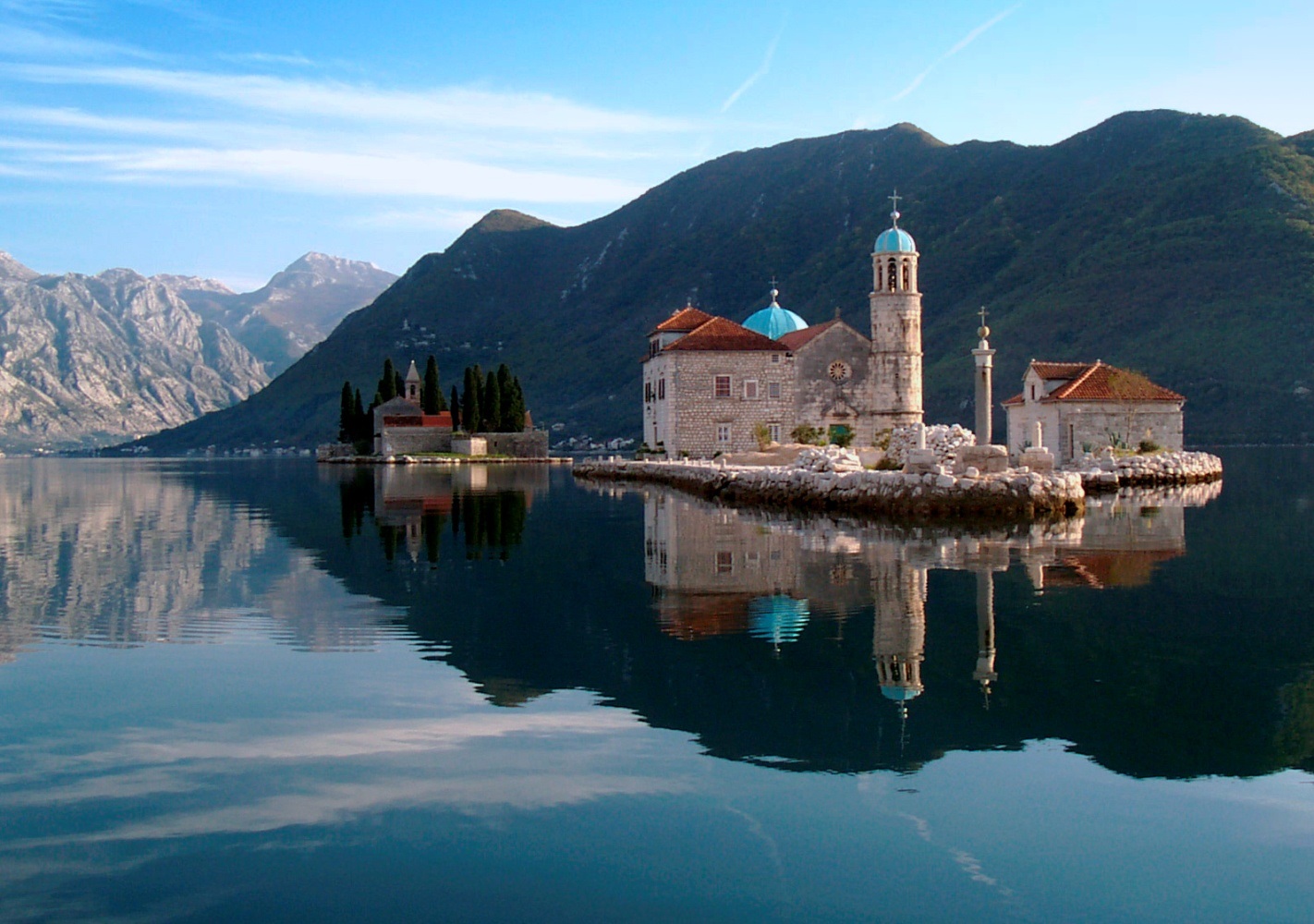 Our Lady of the Rocks and St George
Heading further more around the bay and starting to go up the hills and montains and we come to a breathless view point. Again we make stop for taking photos. This view will be stuck in your head forever.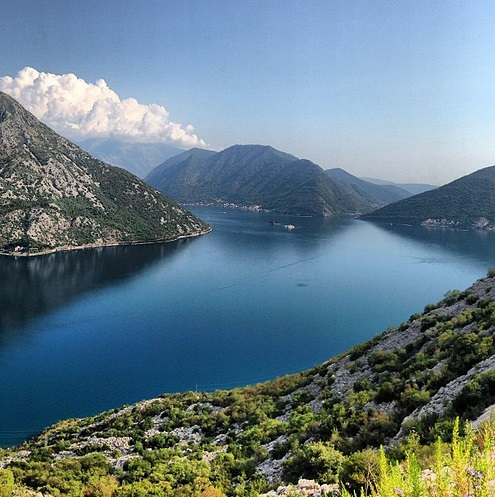 Boka Bay view
With satisfied eyes of the beatiful view on the bay they caught we continue our trip towards town called Niksic. On the way to Niksic the drive goes through picturesque village Grahovo. As we aproach to Niksic we will make one more photo stop. Two lakes near Niksic to amaze our eyes again. Lake Krupac is the most beautiful excursion site in Niksic, particularly during the summer months. Slano Lake is artificial lake which attracts the visitors with its wild beauty,clean water and unspoilt nature.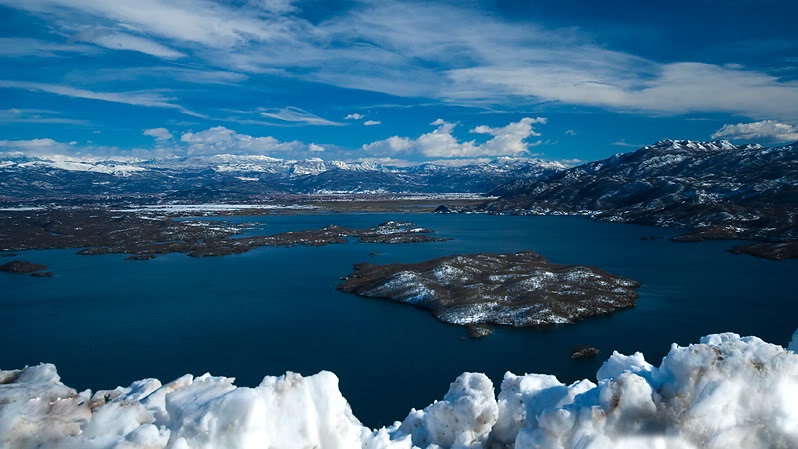 Salt Lake
After we took some photos we are heading to Niksic and make short stop there for breakfast,or takeaway food. Arrival in Niksic around 10:00am.
Stop for a breaksfast - 30 minutes.
As we drive more and more,unspoilt nature still amaze even us,locals,every time as the first time we visited this region.
After a little rest here we continue our drive through the villages towards Zabljak (arrival around 12:00pm) which lies on an altitude of 1,456 metres, it is the highest situated town on the Balkans. Zabljak is main tourist center in Durmitor Natinal Park which is well known for its numerous lakes called Mountain eyes. One and the largest one of them we are visiting on the tour. Its called Black lake.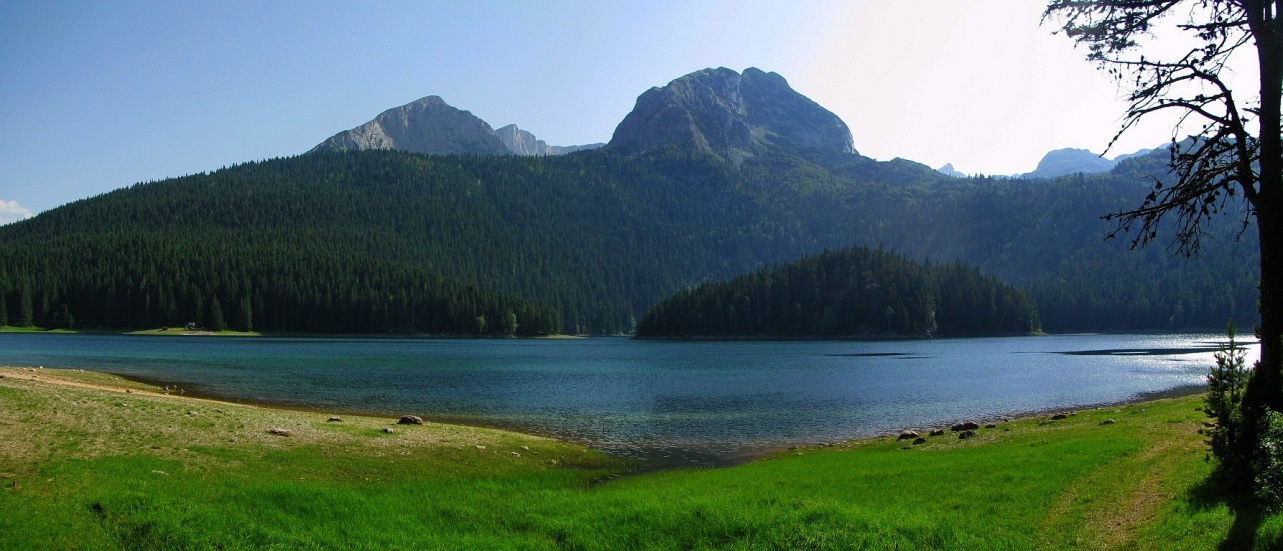 Black Lake
There are 3.5km of walking paths around the lake making it a popular destination for hiking and recreation. Mountain trails lead from Black Lake to other smaller lakes around Žabljak. The lake is made up of two smaller lakes; the Big Lake (Veliko jezero) and Little Lake (Malo jezero). Connecting the two lakes is a narrow strait that dries up during the summer, separating the two bodies of water.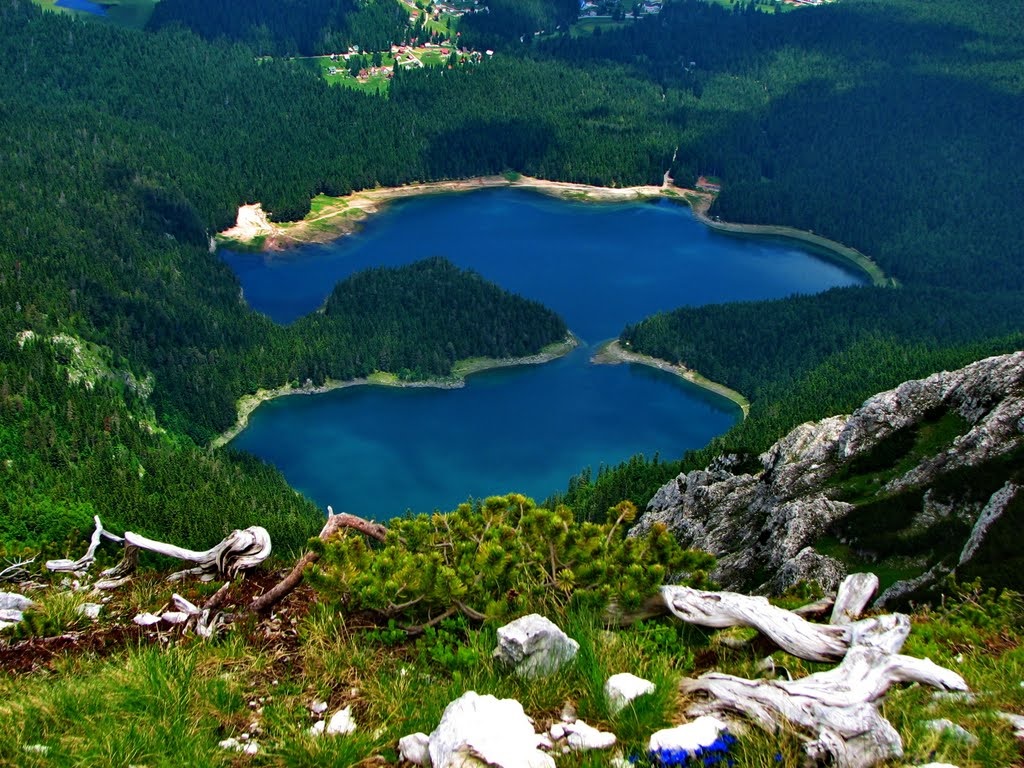 Black Lake - panorama
Here we have 1:30 hour break which you can use for wondering around lake,have lunch and for those who are brave ones a possibility to swim J
At 2:15pm we arrive in Tara river canyon. Its the longest canyon in Montenegro. It is 82 kilometers long and is 1,300 meters at its deepest, making it the deepest river canyon in Europe! The canyon is protected as a part of Durmitor National Park and is a tentative UNESCO World Heritage Site. We will visit one of the most spectacular parts it – Djurdjevica Tara bridge.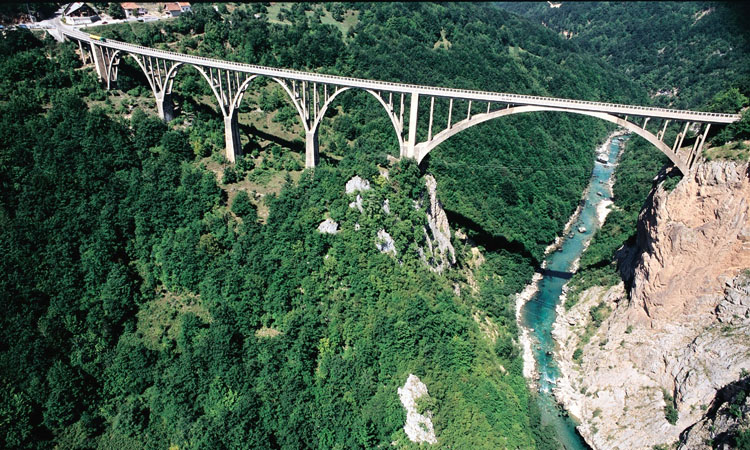 Djurdjevica Tara bridge - panorama
The 365 metres long bridge has five arches; the largest span is 116 metres. The roadway stands 172 metres above the Tara River. At the time of its completion, it was the biggest vehicular concrete arch bridge in. It was biult between 1937 and 1940.
Italian forces took control of the Tara Bridge during an Italian offensive in 1942.
A Yugoslav Partisan raiding party blew up the central arch with the aid of one of the bridge engineers, Lazar Jauković. The attack cut the only feasible crossing over the Tara Canyon halting the Italian advance. When Jauković was eventually captured, however, the Italians executed the engineer.
The bridge was rebuilt in 1946.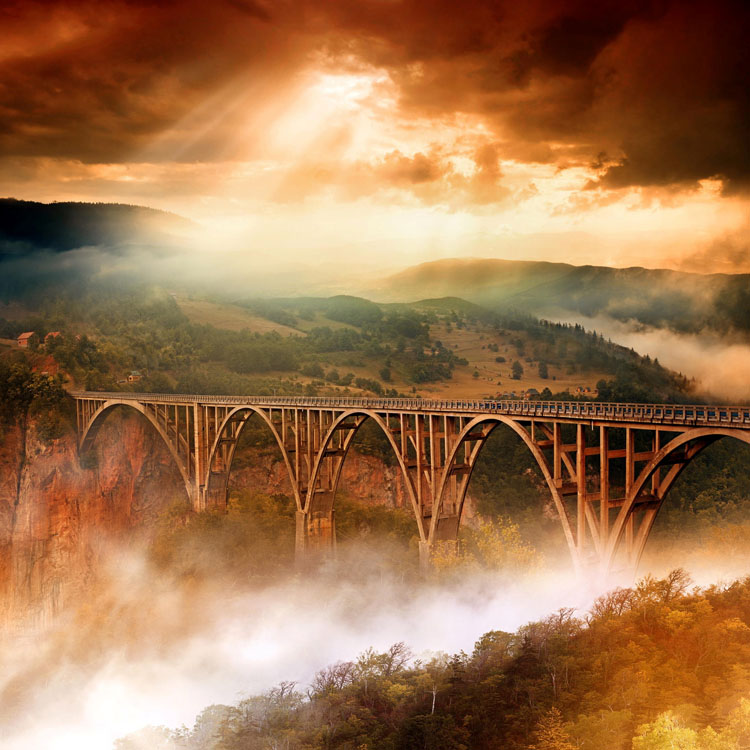 Djurdjevica Tara bridge
Stunning view point...
At Djurdjevica Tara bridge we will have 30 minutes photo break and short walk.
After we depart down south to our next destination – Ostrog monastery.
Ostrog Monastery of the Holy Basil Thaumaturge is the largest sanctuary in Montenegro, it consists of the Lower and Upper Monastery and was built in 1650. Upper Ostrog Monastery is located 900m above sea level and houses the relics of St Basil of Ostrog which are reported to have healing powers. The Monastery is the most visited holy place in these areas and is visited by believers from all faiths. This is one of the most popular daytrip destinations in Montenegro. Arrival is planned just after 5:00pm. Half an hour to 45 minutes free time for visiting monastery.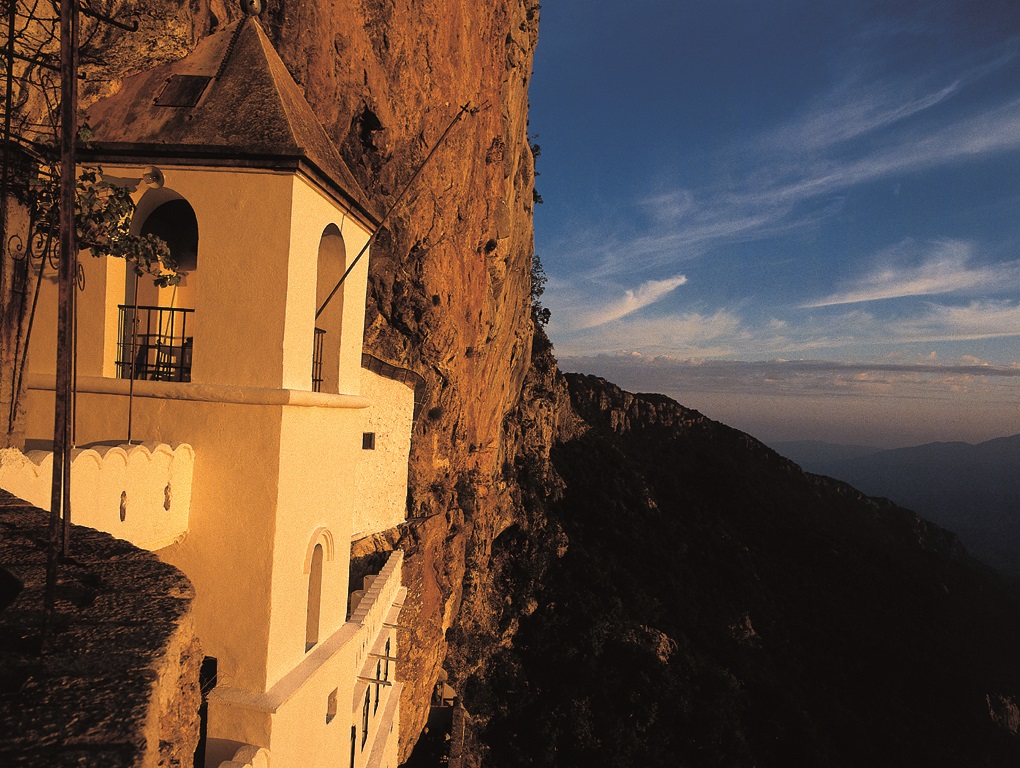 Ostrog monastery
This tour is one of the rare tour opportunities to go from Kotor to Ostrog Monastery and seeing much more than that.
Itinerary:
7:30 – Start from Kotor
7:50 – Photo stop in Perast
8:20 – Photo stop above the bay
9:00 – Vantage point – Lake Slano
9:30 – Arrival at Niksic,breakfast
12:00 – Arrival at Durmitor National Park,visiting Black Lake
14:15 – Tara river canyon, Djurdjevica Tara Bridge
17:00 – Arrival at Ostrog monastery
18:00 – Return
20:15 – Arrival in Kotor
Departure point (meeting place) is in front of the 360Monte travel agency office in the Old town Kotor.
THINGS TO NOTE!
Price : 49 € per person (incudes transport & English speaking tour guide)
The entrance fees are not included in the price (NP Durmitor fee 3€).
Food and drinks are not included in the price.
Minimum group of people is 4. Everyone can participate.
Times of arrival to certain places can vary depending on traffic jams and tourist crowds.
SEE YOU ON THE TOUR
Old Town Hostel Team